Tanglin Halt Delicious Duck Noodles is one of the popular stalls at Tanglin Halt Market. The stall was started by Madam Ngern Kah Cheng back in 1969.
The queue is always long, and they may close earlier than 2pm if they are sold out.
During our first attempt to eat this duck noodle, we arrived at Tanglin Halt Market on a Saturday at around 11.30am. By that time, they were already sold out!
For my second attempt, we arrived there on a weekday at around 9am. Thankfully, they are still open! There was a short queue (about 15 mins).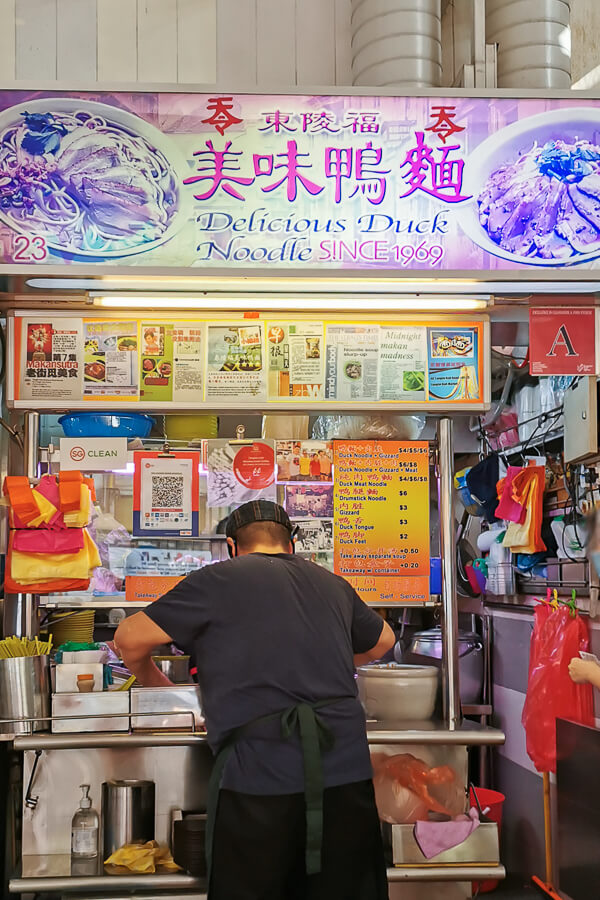 Menu & Price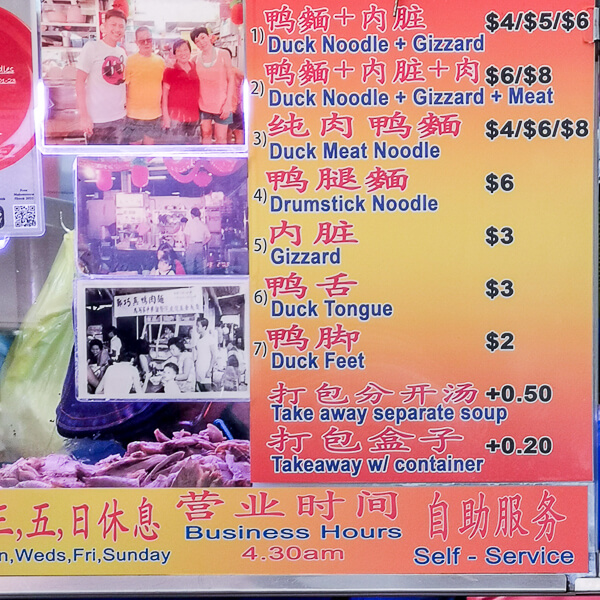 Duck Meat Noodle ($4)
Because we're not a fan of gizzards or tongue, we ordered Duck Meat Noodle. If you don't request for any specific noodle, the default is yellow noodle. We had 1 yellow noodle and 1 kway teow.
The lady boss asked if we wanted dry or soup version, we requested for dry. Then, she asked if we wanted chili and we said yes.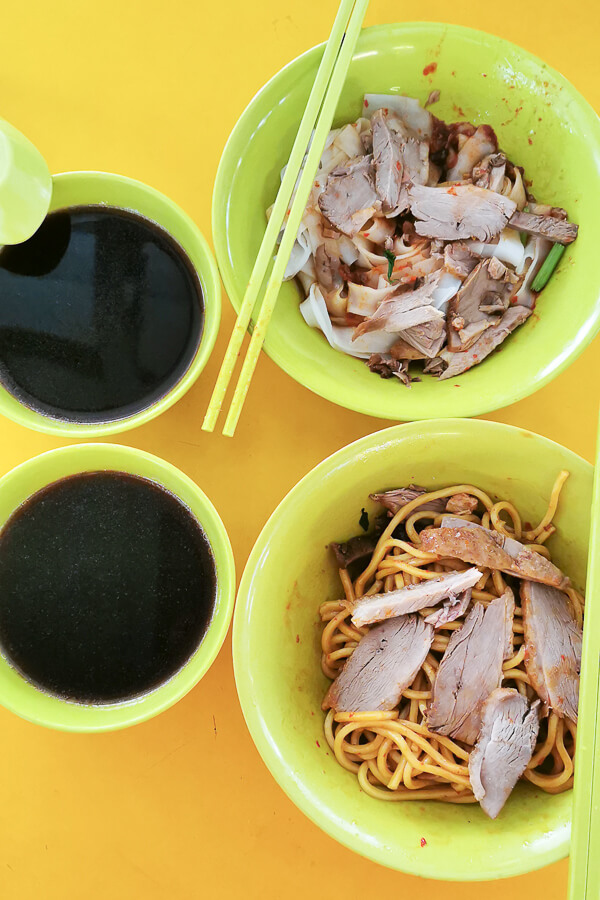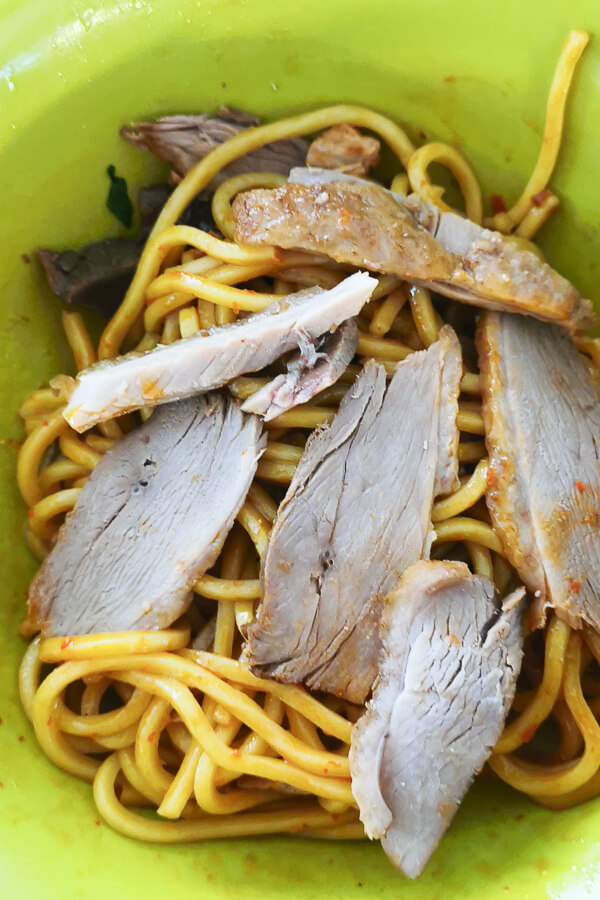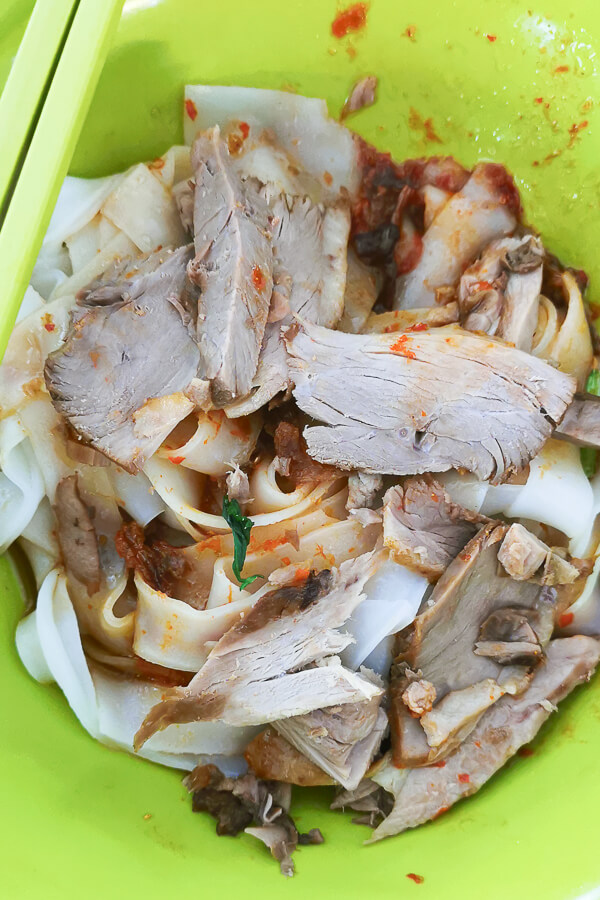 The Duck Meat Noodle comes with lean slices of duck meat, various sauces, and a bowl of soup. I was surprised to find bonus gizzards in my noodle!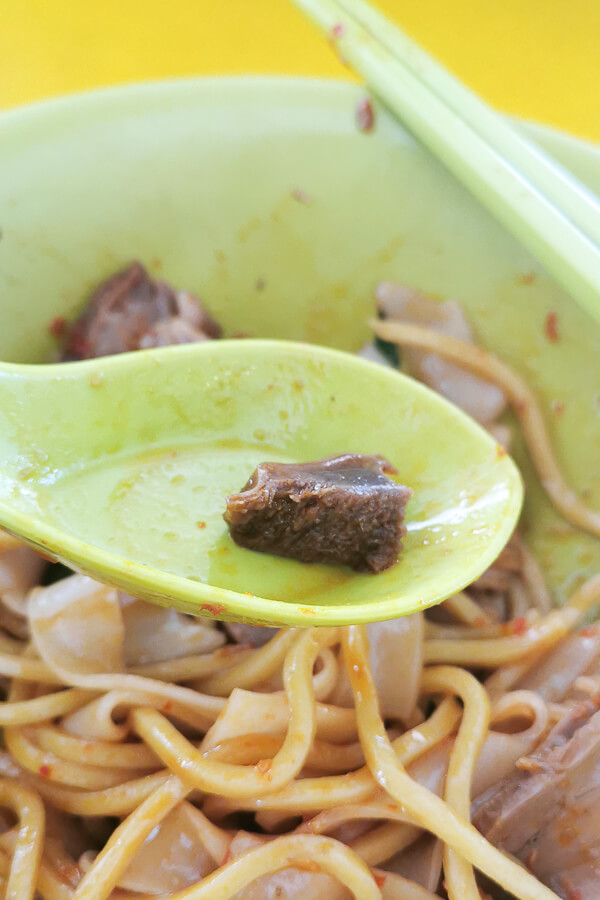 This is my first time eating this kind of duck noodle in Singapore, so I had nothing to compare with. I feel that the portion is just nice for breakfast (it might be too small for lunch though!).
I like that the flavor of the sauce is subtle and not too overpowering. I especially like the meat because it's so tender and the amount of meat is quite generous.
Similarly, the flavor of the soup is also quite subtle. It's perfect for people like me who often get turned off by strong herbal soup.
Address & Opening Hour
Address:
Blk 48A Tanglin Halt Rd, #01-23 Tanglin Halt Market, Singapore 148813
Google Maps location:
https://goo.gl/maps/MQC7eQMYwiDB3GxA7
Opening Hours:
Tuesday, Thursday, Saturday: 5am to 2pm
Payment Method
They accept various electronic payment using SGQR.
Join our Telegram Group to get recommendation of breakfast places in Singapore!