So Good Char Chan Teng is well-known for its HK food and pastries. We visited its original location at Midview City on weekend because we wanted to avoid the office crowd.
Midview City can be overwhelming for first-time visitors due to its sheer size. If you made a wrong turn somewhere, you may have to walk quite a distance under the scorching hot sun trying to find a way out.
To find So Good CCT in Midview City, look for Singapore Taxi Academy, which is located right next to Ai Tong School's football court.
To avoid getting lost, I highly recommend that you use Google Map to navigate your way.
We went on a Sunday morning around 10am, and there already a line of about 5-7 groups. The waiting area is unsheltered from the brutal morning sunlight, so if you don't like the idea of being exposed to morning sun, I'd suggest that you bring umbrella.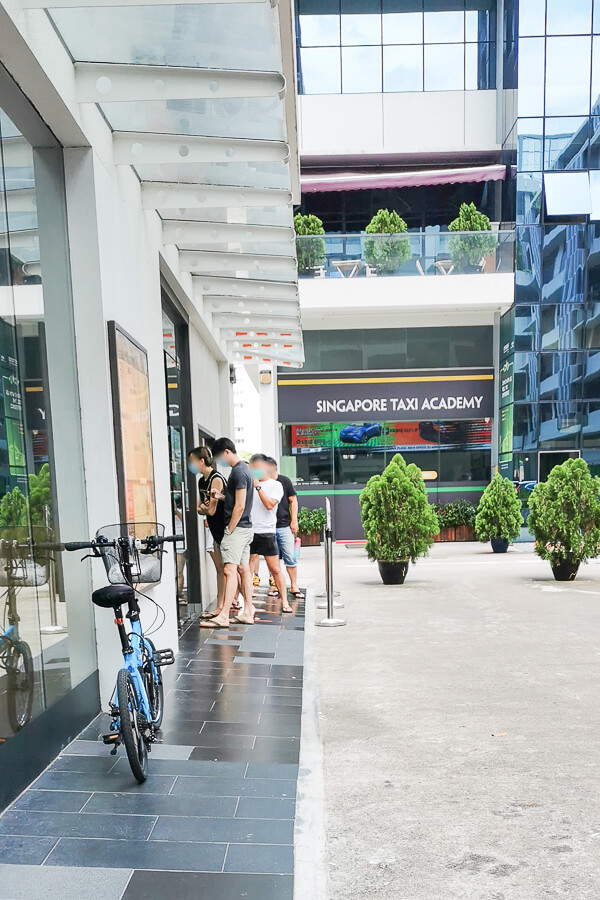 Menu & price
Oriental Breakfast Set C1 ($5.50)
Oriental Breakfast Set C1 comes with a bowl of century egg & lean meat congee, pan-fried carrot cake, and a drink.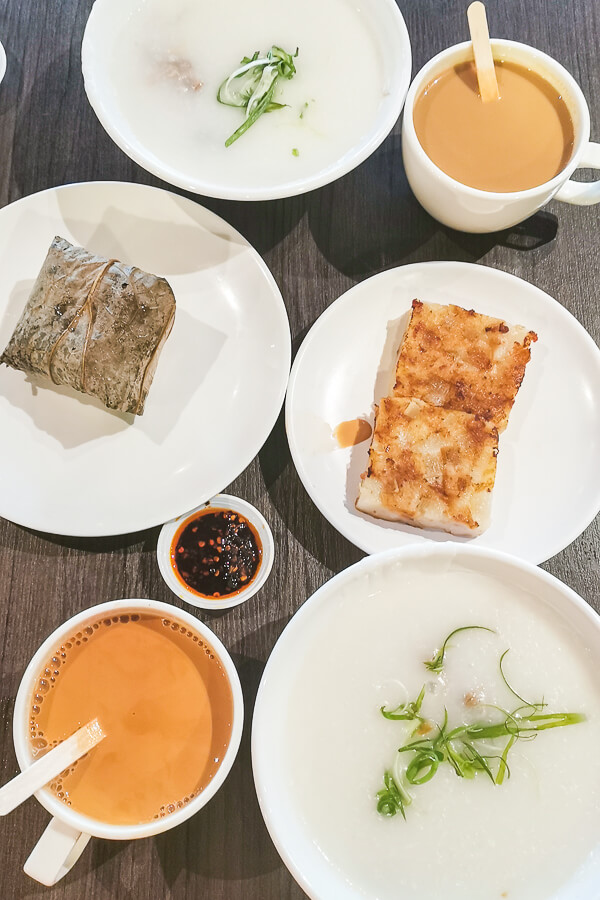 The congee comes with several lumps of century egg, shredded (yup shredded, not sliced) lean met and spring onions. It looks very plain, but the taste is surprisingly quite comforting. The saltiness is right, there's no need to add any extra soya sauce.
The carrot cake is not as crispy as I expected. As I tried to grab a small portion, I noticed that something different in their carrot cake. In So Good CCT's carrot cake, you can clearly see distinct radish cubes, whereas in other carrot cakes, the radish is blended together with rice flour, and you can't see any radish in it. It tastes good on its own, but I prefer to eat it with the chili.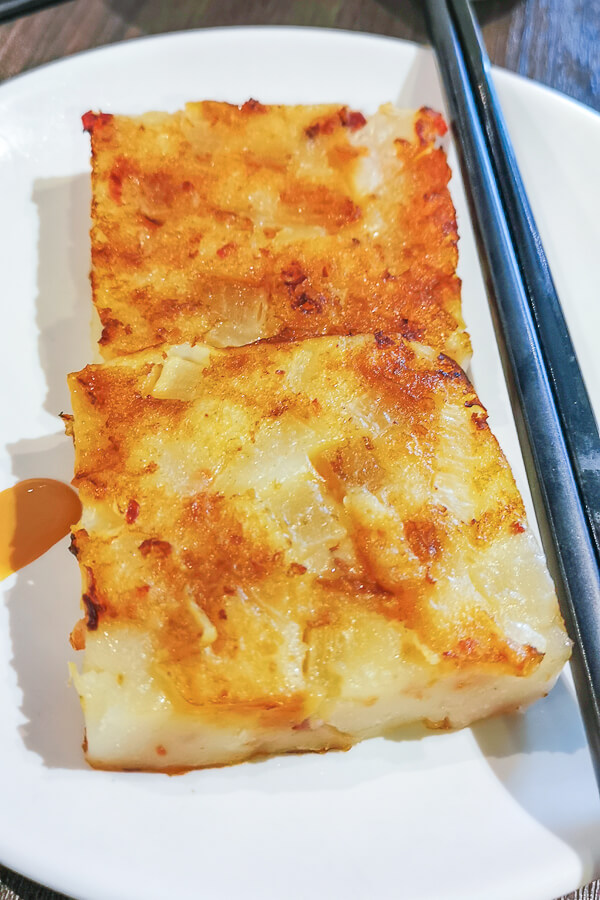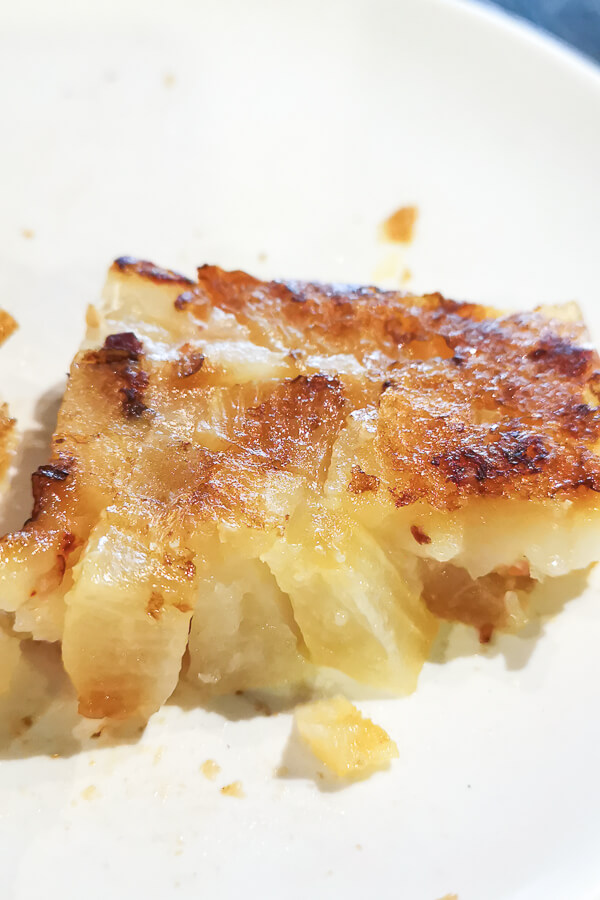 I ordered milk tea with less sugar, thinking that it'll be similar to local's milk tea. Well, it's more similar to teh-c rather than teh. They didn't use condensed milk, and they simply provided a packet sugar to accompany the milk tea.
Breakfast Set C2 ($5.50)
Oriental Breakfast Set C2 comes with a bowl of century egg & lean meat congee, 1pc of glutinous rice, and a drink.
I didn't have high expectation for the glutinous rice because I've had plenty of mediocre glutinous rice elsewhere. Well, this glutinous rice is surprisingly nice! It has meat, mushroom, a hint of dried shrimp (hae bi) and even egg yolk! The texture is soft and it's a delight to eat.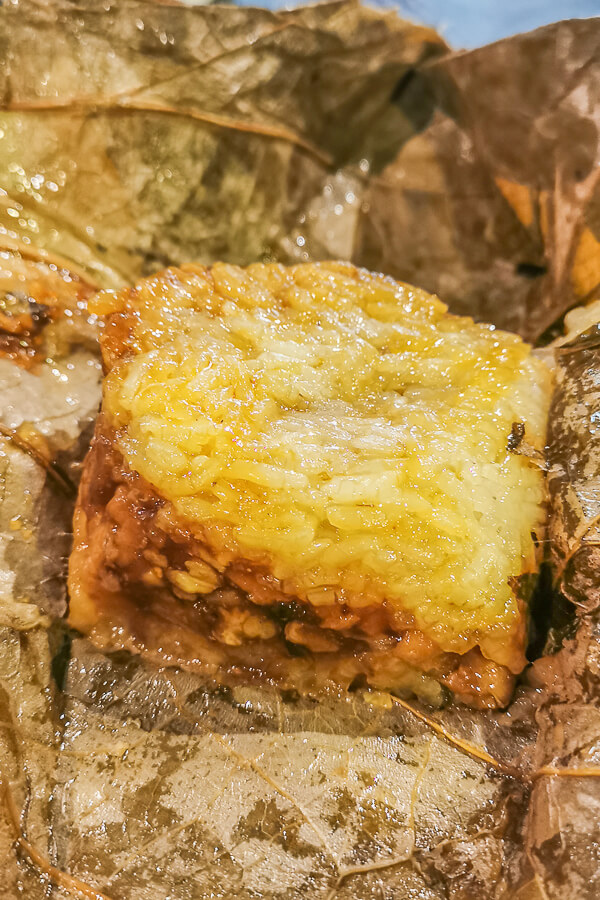 The milk coffee, however, wasn't that good. You'll be better off ordering tea instead of coffee. Similar to tea, the coffee is more like kopi-c as it didn't use condensed milk. A packet of sugar accompanied the milk coffee.
Service & Ambience
During my visit, seating was arranged by the staff, so we didn't have to scramble looking for seats.
Ordering and food collection is self-service. Customers have to queue to make order. After ordering and making payment, a buzzer will be issued to the customers.
The spacing between tables is quite huge, but some tables are in close proximity to the ordering queue and payment queue. Given the limited space and the strict social distancing requirement, I guess this is the best they could do.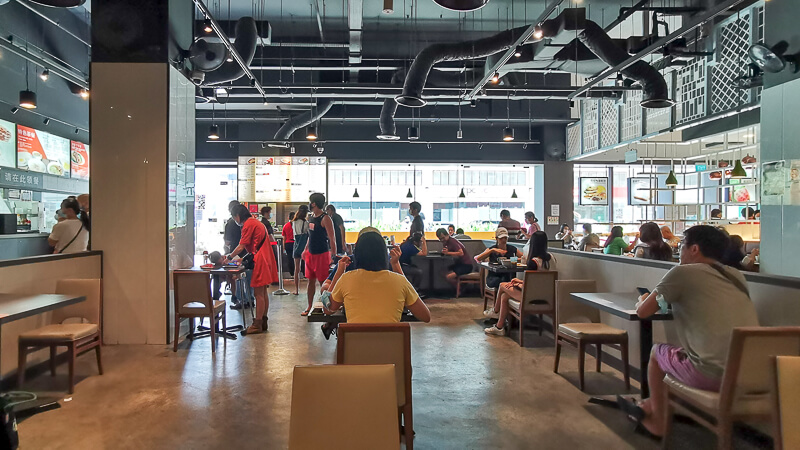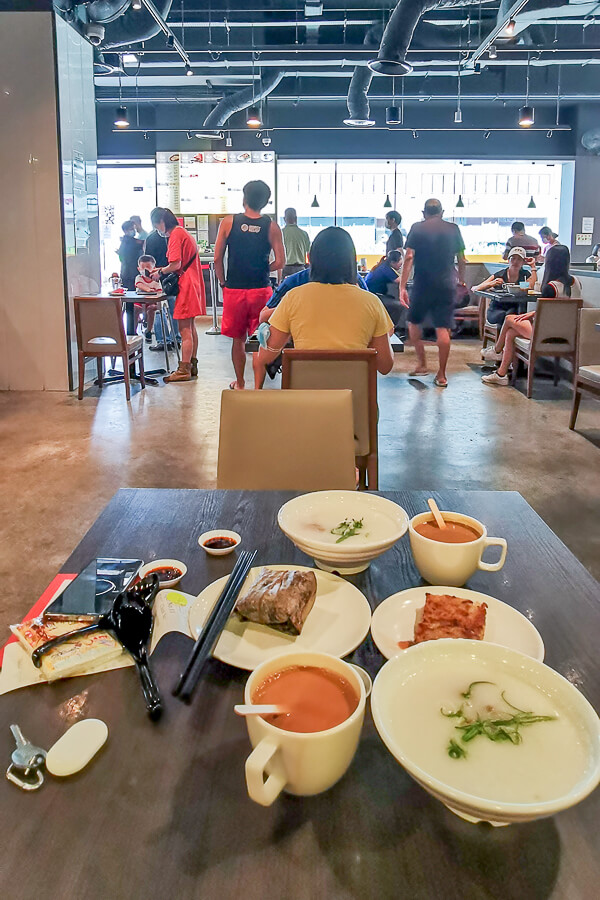 Bakery next door
No visit to HK restaurant is complete without the pastry. Next to the restaurant is So Good Bakery where you can find classics such as egg tarts ($1.80) and char siew pastries ($1.80) as well as various yummy-looking breads.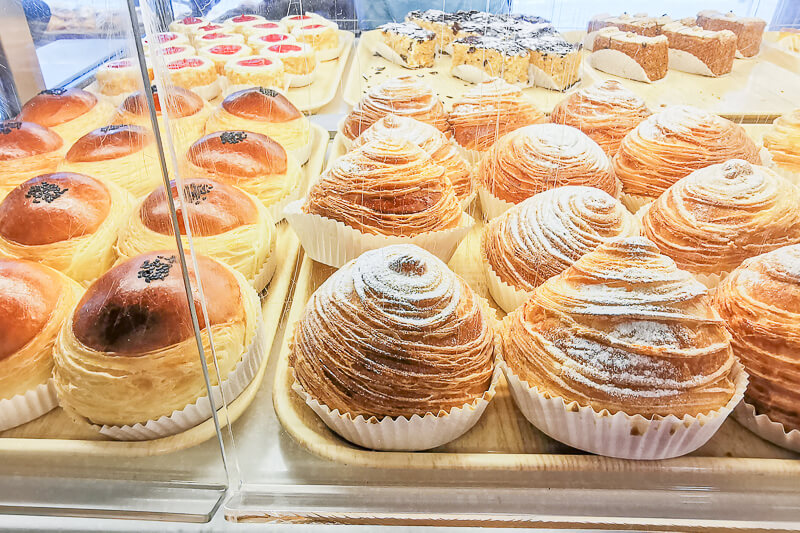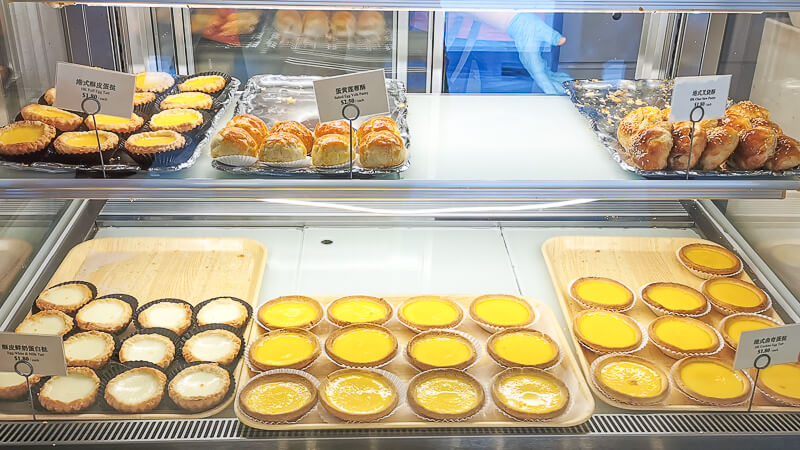 Address & Opening Hour
Address:
26 Sin Ming Ln, #01-121B Midview City, Singapore 573971
Google Maps location:
https://goo.gl/maps/MPauQJLJuseEyGmh7
Opening Hours:
Open daily 8am to 8.30pm
Breakfast sets are available only from 8am to 11am. Ala carte dim sum, noodle and congee are available from 8am to 8.30pm. Meanwhile, the roast section is only available from 11am onwards. High tea sets are available between 2.30pm to 5.30pm only.
Payment Method
They accept various electronic payment, including paywave.
Other Branches
Capitol Singapore
Address: 13 Stamford Road, #01-17/18, Singapore 178884
Opening Hours: 8am – 9pm (Mon – Fri), 9am – 9pm (Sat – Sun)
TripleOne Somerset
Address: 111 Somerset Rd, #01-16, Singapore 238164
Opening Hours: 8am – 9pm (Mon – Fri), 9am – 9pm (Sat – Sun)
Social Channels
Facebook: https://www.facebook.com/SoGoodCCT/
Instagram: https://www.instagram.com/sogoodcctsg/
Join our Telegram Group to get recommendation of breakfast places in Singapore!