Hong Chong Wanton Noodle (鴻昌雲吞麵) is located at Blk 724 Ang Mo Kio Ave 6 (also known as Ang Mo Kio Central Market & Food Centre).
I was never a big fan of wanton noodle in Singapore, simply because most wanton noodle are kind of sweet, and I'm a savory kind of person.
I came across this stall back in 2015 when I stayed at Ang Mo Kio Central. The stall always have a queue, sometimes short and sometimes long; but the queue always move very fast.
Feeling FOMO (fear of missing out), I decided to join the queue and ordered the most typical thing from the menu: wanton noodle.
After eating it for the first time, I was blown away. This was very different from the typical wanton noodle that I knew. I was hooked and I became a fan ever since.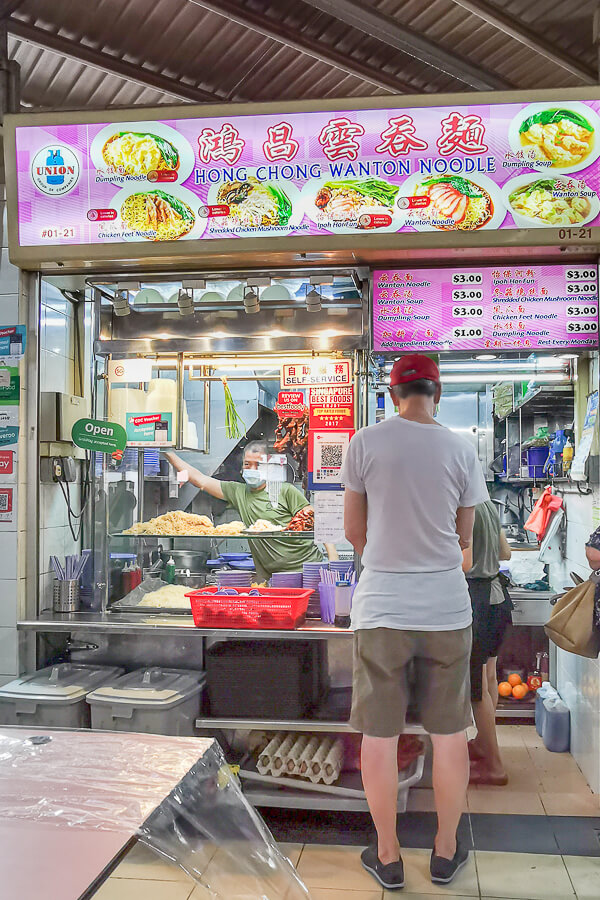 Menu & price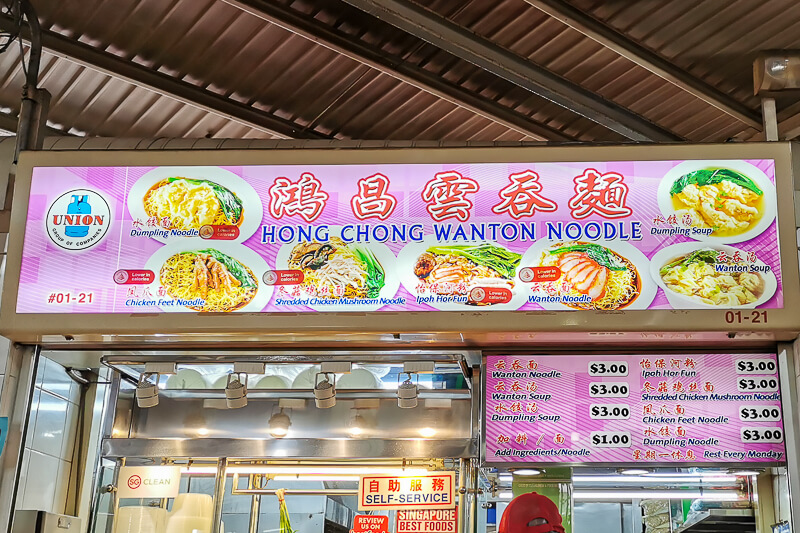 As of 2021, here's the price list:
Wanton Noodle: $3
Wanton Soup: $3
Dumpling Soup: $3
Ipoh Hor Fun: $3
Shredded Chicken Mushroom Noodle: $3
Chicken Feet Noodle: $3
Dumpling Noodle: $3
Add Ingredients/Noodle: $1
Wanton Noodle ($3) with Additional Dumplings ($1)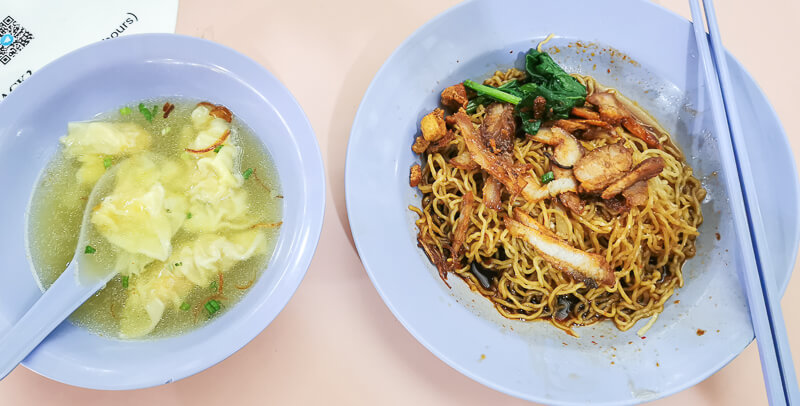 My go-to dish is wanton noodle ($3). For the purpose of writing this review, I decided to request for additional dumplings ($1 for 2 pcs).
For the benefit of people who don't know the different between wanton and dumpling, refer to the photo below. Wanton is smaller and dumpling is bigger.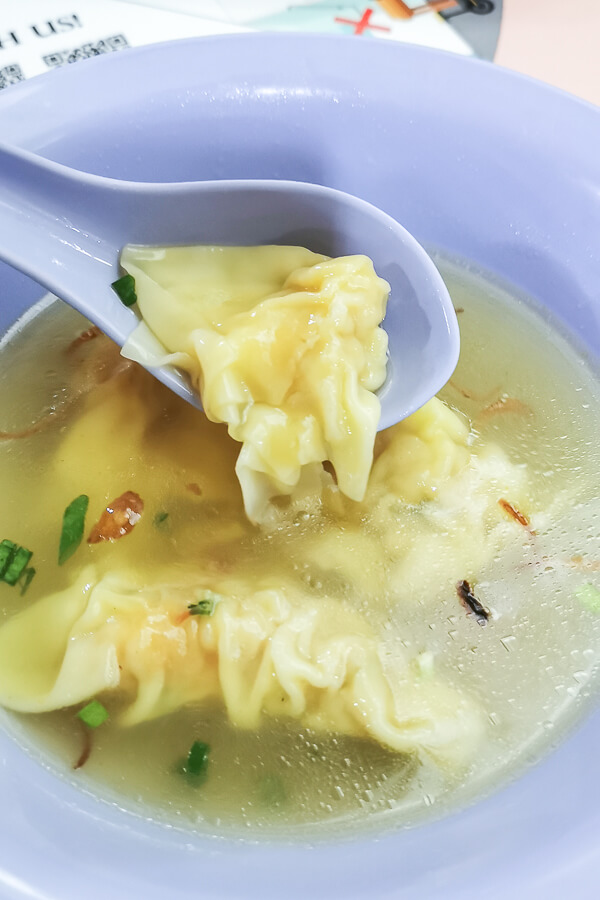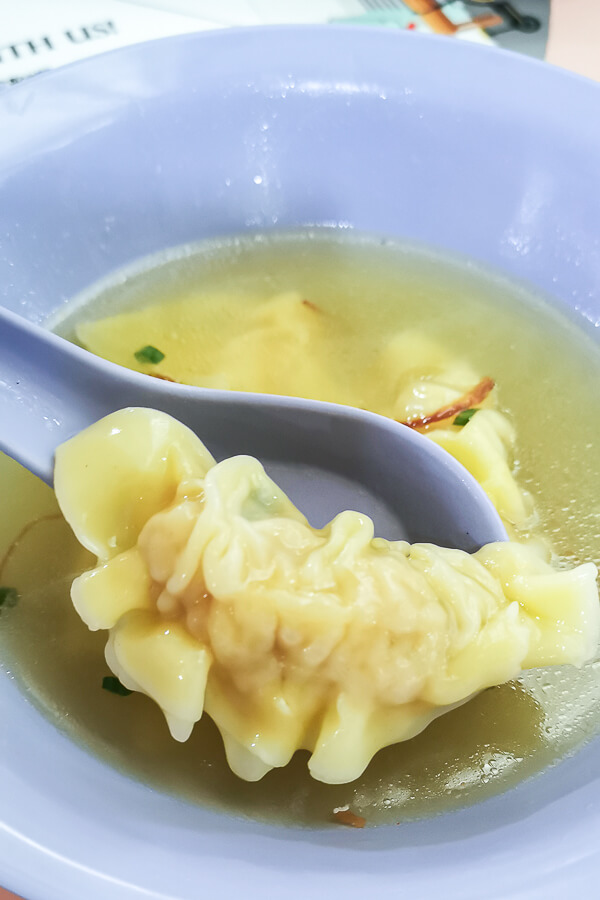 Let's begin with the wanton & dumpling soup. The filling of the wanton is the usual minced meat. For dumpling, the filling is also minced meat but I could smell a hint of prawn (I guess? I could be wrong). The taste for both is alright.
Personally for me, the soup (not the wanton or dumpling) is the one that steals the spotlight. I like that the soup is kind of sweet and it exudes this comforting feeling that I need badly when I feel stressed out.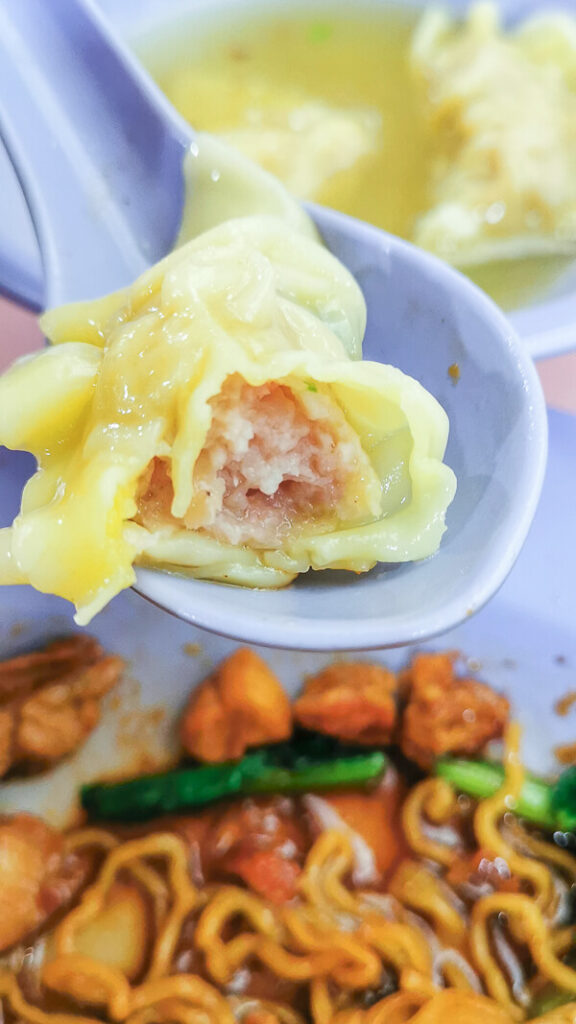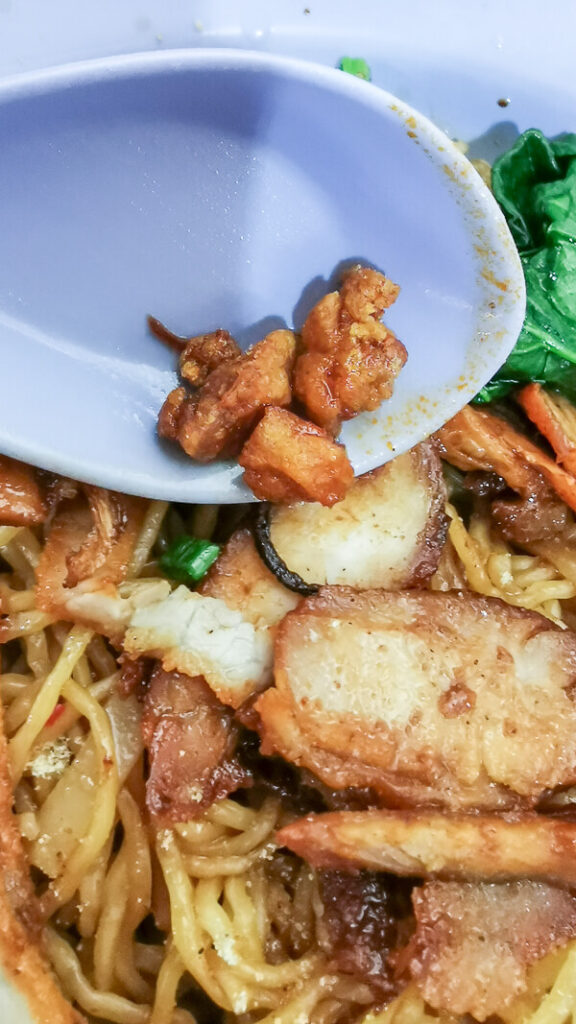 Let's now move on to the noodle. The noodle is quite springy. It is coated in special black sauce that has a balanced savory-and-sweet flavor, which I really really like.
The noodle comes with thinly-sliced char-siews, a couple of leafy vegetable, and a pinch of fried onion. If you want fried pork lard, help yourself at the counter.
For me, the best part of the noodle is the sauce and the fried onion. It's so different from other wanton noodles that I've eaten elsewhere in Singapore.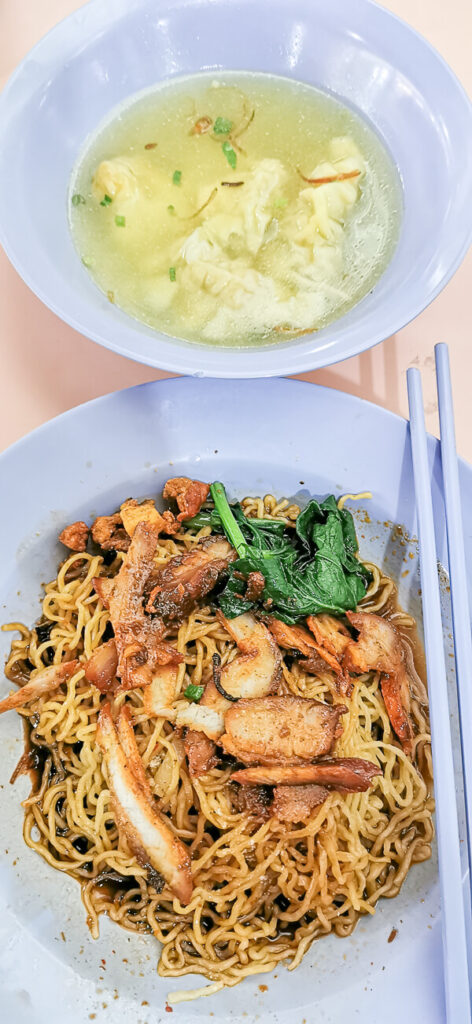 From the many reviews that I've read online, many reviewers felt that there's nothing special with this wanton noodle. I beg to differ.
Everyone has their own ideal version of wanton noodle, so there's no absolute best wanton noodle for everyone. For me, Hong Chong is one of my favorite wanton noodles in Singapore and I will never, ever get bored of eating it.
Address & Opening Hour
Address:
724 Ang Mo Kio Ave 6, #01-21, Ang Mo Kio Central Food Centre, Singapore 560724
Google Maps location:
https://goo.gl/maps/2mK16FFTdu9HEjo1A
Opening Hours:
Wednesday to Sunday: 7am to 2.30pm
Closed on Monday & Tuesday
Payment Method
They accept various electronic payment using SGQR.
Social Channels
The stall doesn't seem to have any social channels.